When you do an ACH pull, do you lose a day's (or more) interest when the money is going between banks? I get this notice when I make a transfer,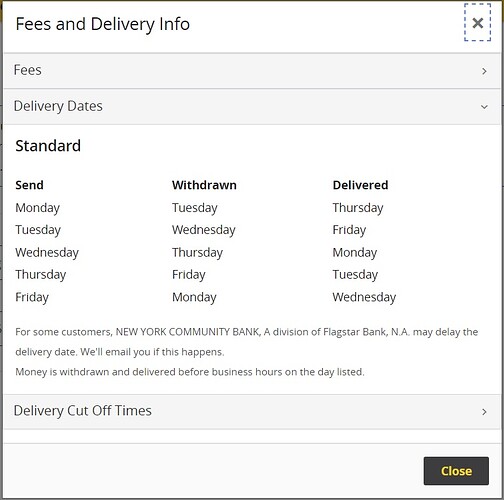 So if I read that correctly, the money is withdrawn on Tuesday and deposited 2 days later. Will I still get interest for Tuesday from the bank it's being pulled from? Will I get interest on Thursday from the bank to where the money is going to? In other words, am I losing interest for just Wednesday only?
For example, I want to move $100,000 from a 5.25% APY account to one at 5.35% That amount earns $14.38 and $14.68 per day interest, respectively. It would take 38 days at the higher rate to break even for each day of lost interest. Seeing if this makes sense.