ONE PER ADDRESS/HOUSEHOLD, enough said on that.
Web(w/ tracking) or snail mail submission, no rebate form needed.
For electronic receipts(online orders) on Android or if you don't have a computer/printer/scanner/camera/cellphone w' internet(dang, what a miserable existence LOL)- click Print(which will save as pdf), and since it's required to write in a special code + circle the item & price- go to https://www.pdfescape.com to accomplish this.
Vitafusion / Lil Critters $5 back on 150 or more sizes. Full retail = $14.99, but plenty of deals and coupons abound for as low as $6.99…esp. @ RiteAid, Walgreens/DR & Amazon.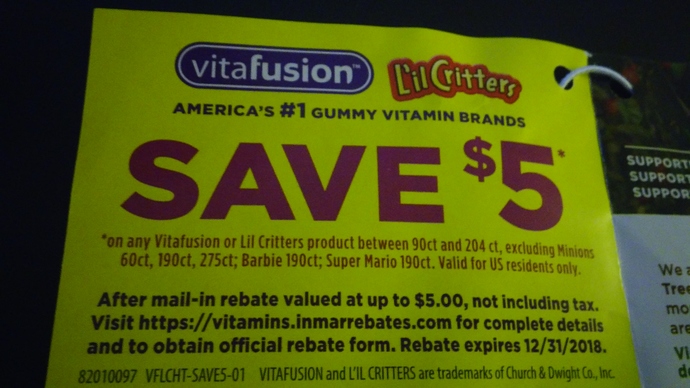 https://vitamins.inmarrebates.com/#/
Good for all 2017 & 18, submit before January 31, 2019
These are the Rolls Royce of vitamins / chewables: % amounts, texture, flavor variety. So a rebate is just icing on the cake.
Arm&Hammer Cat Lottery(or Litter, same[or sane] difference)
EXPIRES VERY SOON! Different expiries: 11-30-17, 01-31-18; and amounts: $4-15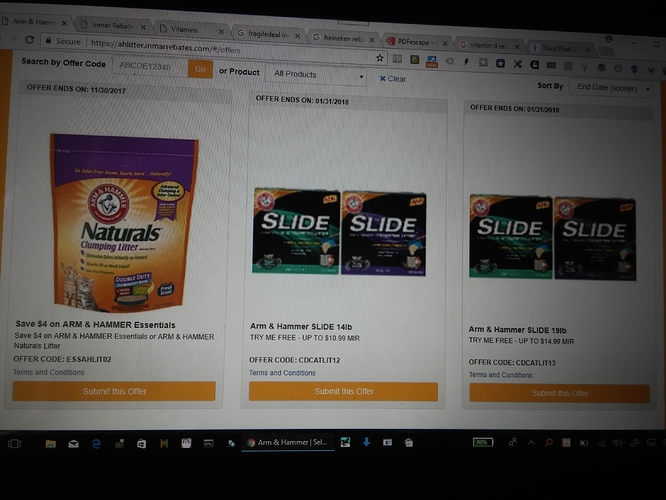 https://ahlitter.inmarrebates.com/#/offers
PS noticing some web complaints(on previous liquor promo), but I've received my last three- took about 8-9 weeks early this year & late last year.
And there's absolutely nothing to lose, not even a stamp.