Ran across a couple GC deals this week.
Ulta Beauty GC at Sam's Club, $55 in cards for $47.98. Also used Sam's Club GC bought in December when Chase Freedom had 5x points at Sam's.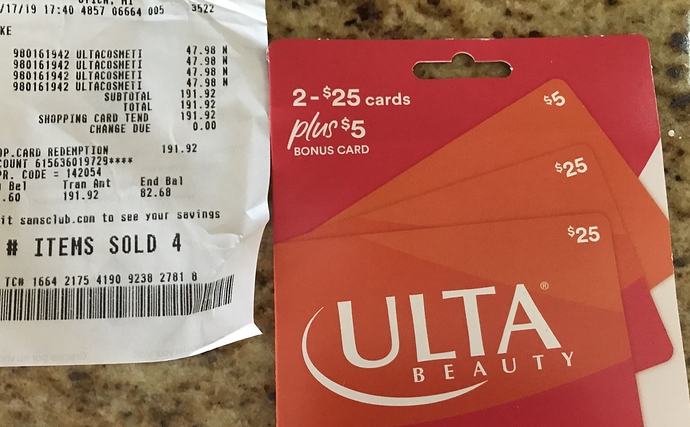 Speedway gas station has a few cards, buy $100 and get a coupon for a $15 Speedy Cash card. Sorry, I do not know when this deal expires. Probably until the end of the month. Note: Discover cards has 5% cash back going on now for gas stations.