Starting August 9, qualified customers can get two lines of T-Mobile ONE — America's best unlimited on America's best unlimited network — for just $60, taxes and fees included, with Autopay. And that comes with unlimited talk, text and 4G LTE data along with great T-Mobile ONE benefits […]
https://newsroom.t-mobile.com/news-and-blogs/unlimited-55.htm
Depending on your area (work, home and play) and age (55 and over), this appears to be an amazing deal.
T-Mobile didn't have low frequency signal until recently and it's not much throughout the country. Phoenix Band 12 (700 MHz 5x5) was activated throughout our metro area this year. Before that, I could not get any network signal when deep inside our corporate center. It works now but as more people buy 700 MHz capable phones, that frequency will get overwhelmed. Low frequency can get inside buildings and other physical obstructions but cannot transmit/receive as much data per second. High frequency (which T-Mobile has plenty of) cannot go as far but carries plenty of bandwidth (higher transmit/receive). T-Mobile just bought $8 billion dollars worth of 600 MHz spectrum through the entire country (600 and 700 MHz low band; 1900 and 1700/2100 high band). That should help with building penetration and allow for better rural coverage since less towers can cover more square miles.
As usual, this promotion can end at any time.
https://newsroom.t-mobile.com/news-and-blogs/unlimited-55.htm
https://newsroom.t-mobile.com/video_display.cfm?video_id=15883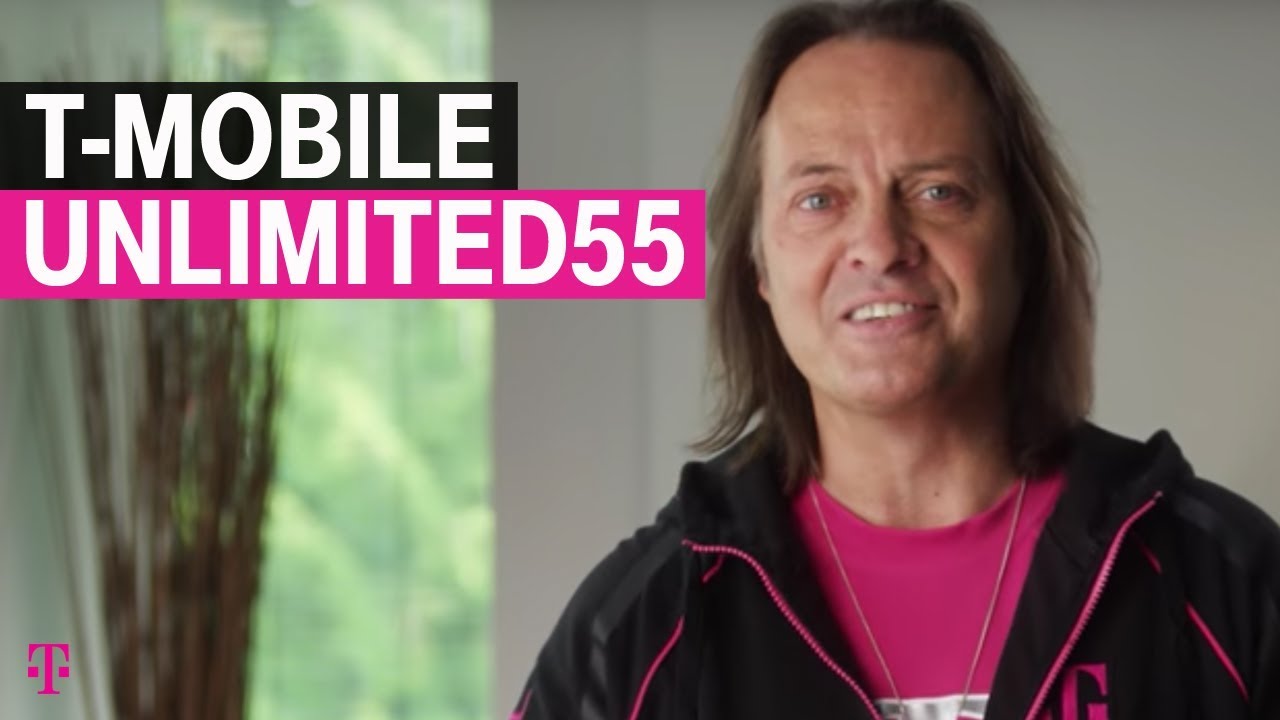 Qualifications:
One person must be 55+
The person 55+ assumes financial responsibility but both lines can be used by anyone they trust
Two voice line limit (first phone at $50/mo with the second, optional phone at $10/mo)
Data lines can be added (tablet lines at $20/mo)
No other discounts apply
No employee, military or under 2 GB of usage discounts (not sure about hookup which is a 20% discount with limited availability unless a person with that promotion switches to this plan)
Only the primary account holder needs to be 55 or older. -turtlebug
[…] Anytime you opt to change promotions, they will not stack. So pick this one, or your grandfathered plan with employer discounts…you won't get both (at least that's how it works over at Verizon where I have service. […] -carbo1turbo
i think the $50 charge for the two sim cards is going to scare away many people…(like me ) thats a rip…! -trumpthegreat
That $60 is for two lines of unlimited talk, text and data. Where can I get that offer anywhere else? -snoopsnoop
I went in, they seemed willing to make the deal for me but this is postpaid w/ a credit check and I'm not down with that. -stubtify
No. The third one will have to be on a second account. -sleepfaster --refers to voice lines only
Message edited by: Talis on 2017-08-10 11:21:32 CDT
My Original Thread Title: T-Mobile One - 2 Lines for $60 for those 55 years and older
Date Posted: Aug/07/2017 10:19 AM
Posted By: Talis (my username on FatWallet)