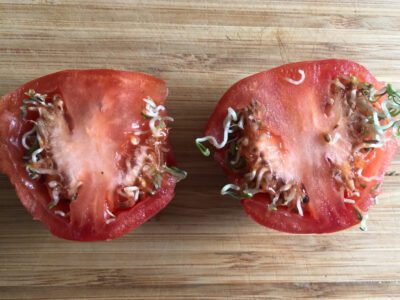 The word "vivipary" is new to me. The phenomenon is not. And it is highly annoying.
Especially now with the inflation, tomatoes are expensive. We don't need this sort of PITA along with everything else. Apparently this also can occur with peppers and corn. I have no such experiences with those; only with tomatoes, at least so far.
Freshness is clearly key. I need to be a LOT more careful at the grocery store.