This is probably targeted since it does seem to have a unique personal code, but I almost threw away this mailer when I saw in the mail!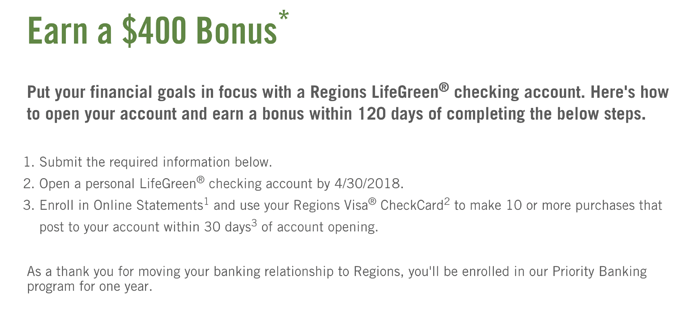 Steps:
Register at regions.com/bonus400 using the personal code on the mailer
Open a new personal LifeGreen checking account by 4/30/2018
Enroll in online statements and use your Regions Visa CheckCard to make 10 or more purchases that post to your account within 30 days of account opening
Bonus will be deposited directly to your new checking account within 120 days of completing the above requirements.
Looks like a $50 dollar minimum deposit. Going to sign up and see if I see any other gotchas, but seems like a solid deal for $400.